Bio
J'ai toujours eu un grand intérêt pour les arts, ce qui m 'a amèné à compléter un baccalauréat en Arts visuels et Histoire de l'Université de Moncton, un diplôme d'études collégiales en Design et multimédia du CCNB, puis un cours de photographie.
J'ai eu la chance d'avoir certaines de mes oeuvres d'imprimé dans des livres et magazines. De plus, j'ai remporté plusieurs concours et gagné plusieurs prix de photographie.
-
I have always had a great interest in the arts, which led me to complete a Bachelor's degree in Visual Arts and History from the Université de Moncton, a college diploma in Design and Multimedia from CCNB, and a photography course.
I have been fortunate to have some of my work printed in books and magazines. In addition, I have won several contests and won several photography awards.

expositions
J'aime la macrophotographie, d'où sont nés mes deux premières collections « Givre en bulles » et « Papillusion » qui ont été exposées à plusieurs galeries au NB. Je suis aussi passionné par la vie sauvage et plus récemment, j'étends mes horizons photographiques vers le paysage.
Ma dernière collection d'images fut créée lors d'une résidence d'artiste, « Essence d'une communauté » où je devais impliquer une communauté à participer à la création d'une oeuvre d'art. J'ai donc suivi 4 familles qui pratiquent le même métier depuis plusieurs générations. Il y a aussi plusieurs autres expositions de groupes avec le club de photo Focus Camera Club de Moncton.
-
I love macro photography, from which my first two collections "Givre en bulles" and "Papillusion" were born and have been exhibited in several galleries in NB. I am also passionate about wildlife and more recently, I have been expanding my photographic horizons towards landscape.
My last collection of images was created during an artist residency, "Essence of a Community" where I had to involve a community to participate in the creation of a work of art. So I followed 4 families who have been practicing the same craft for several generations. There are also several other group exhibitions with the Focus Camera Club of Moncton.

Graphic Design
J'ai oeuvré dans le domaine de la conception graphique et de création de sites web durant plus de 20 ans à plein temps et maintenant, je continue à prendre des contracts à la pige que je choisis et qui surtout, m'intéressent.
-
-
I have worked in the field of graphic design and website creation for more than 20 years full time and now, I continue to take freelance contracts that I choose and that, above all, interest me.
Durant mes années comme de graphiste, j'ai travaillé à la création de tutoriels pour quelques applications web pour ordinateur et pour téléphones mobiles. J'utilisais la vidéo que je devais modifier et animer pour rendre les tutoriels réalistes et compréhensibles pour le nouvel utilisateur.
-
During my years as a graphic designer, I worked on the creation of tutorials for some web applications for computers and mobile phones. I used video that I had to modify and animate to make the tutorials realistic and understandable for the new user.

Les chutes d'eau
Je me mets au défi de parcourir les sentiers du FNP et de photographier toutes les chutes d'eau.
Water falls
I challenge myself to walk the trails in the FNP and photograph all water falls.
Nature
J'aime la nature et je fais beaucoup de photographie d'oiseaux et d'animaux sauvages.
Nature
I love nature and do a lot of birds and wildlife photography.
Essence d'une

communauté
Artiste en résidence qui a impliqué les communautés. Le travail avec les familles a été la clé pour faire participer les gens de ces communautés à ce projet. J'ai pu définir mon projet autour d'eux.
Essence d'une communauté
Artist in residence that involved communities. Working with families was the key to get people of these community involved in this project. I was able to define my project around them.
Papillusion
La papillusion était un projet de microphotographie.
Créer un paysage comme une illusion à partir des ailes d'un papillon



Papillusion
Papillusion was a microphotographie project.
Creating landscape like illusion from butterfly wings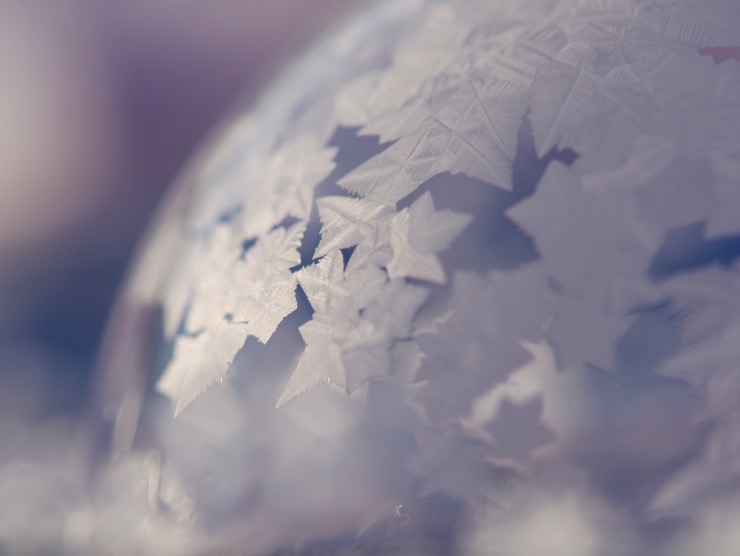 Givre en bulles
Ce projet a commencé par la recréation d'une scène vue sur FB. Ensuite, quand j'ai vu le résultat, je n'ai pas pu m'arrêter jusqu'à ce que j'aie une collection qui était exposée dans différentes galeries du Nouveau-Brunswick



Givre en bulles
This project started in recreating something seen on FB. Then when I saw the result I could not stop until I had a collections collections that was exhibit in different galleries in New-Brunswick
Paysage / Landscape
Je me découvre un intérêt pour la photographie de paysages
I discovered an interest in landscape photography

Oiseaux / Birds
Une petite folie qui me fait plaisir
A little craziness that pleases me

Nature Animaux / Wild life
Haaa, j'adore...
Haaa, I love...

Nature Plantes / Wild flowers
Retour aux sources
Back to basics

Abstraite / Abstract
A partir d'un élément reconnaissable, on crée une image difficile à identifier
From a recognizable element, we create an image that is difficult to identify...

Photographie/y
All these images are available to purchase.
There is different media that it could be printed on.

Request for a family picture
Dont hesitate to contact me for a family picture session.

Appelez ou envoyer moi un courriel si vous avez des questions /
Call or email me with any questions you may have.
isabelle@isabellelevesque.com